When you were young, your mother most likely told you never to talk to strangers, and with the media boom, should this pertain to sharing photos? People share pictures for numerous reasons, and most of the time, it's with someone they know. If you need to send an image to a stranger, here are a few things to keep in mind.
Identity Theft
Before you click that camera to take a pouting face selfie, consider why you would be sending the photo to anyone. If it's one to share within your social circles, it's probably fine, but be wary when sending it to a stranger. You don't know who is actually viewing your photos, and who they'll share it with. 
Identity theft is a constant risk, and in 2016 it was reported that fraud in the UK had soared by 57% partly due to the availability of online images on social media. When you're sharing your pictures with someone you don't know, you can't be sure that they're not using them for ulterior motives. 
Scientists have discovered that it's possible to recreate fingerprints from a photo with your hand showing a peace sign. Even if identity theft is not on the person's mind, pictures can be used for various purposes, and some of them aren't ideal. There have been stories of photos shared with a dating site contact that have landed up on other unrelated websites. 
One such incident had a lady looking at a picture of herself that alluded to her being a drug addict. If you don't know the person, it's probably better not to send photos, the less you share with strangers, the safer you are. 
Don't Send Photos You'll Regret 
Online dating and social chat platforms can be exciting and a great way to meet people. You may think it's romantic, sending a sexy selfie to your online sweetheart as the relationship progresses. If you've never met the individual in real life, it's better to keep the snaps clean. 
Once you've sent the photo, you have no control over where it goes. Unless you trust the person 100%, don't forward photos of yourself, which you wouldn't want your family and friends to see. There are also laws in some places surrounding sending these kinds of selfies. 
It's illegal in some countries to take, send, or receive a sexy photo of a person under 18. Images can be deceiving, especially since there are filters and enhancers to adjust them. Many young people look like they are older, but in fact, they're underage. It's safer not to indulge in graphic pics until you've met and established the person's age.  
Even if you think an online relationship is going well right now, things might change at any time. You don't want to worry about explicit photos sitting in the hands of some stranger. Cyberbullying and blackmail are just some of the tactics used by jilted beaus. Keep the romantic poses offline so you won't have any regrets.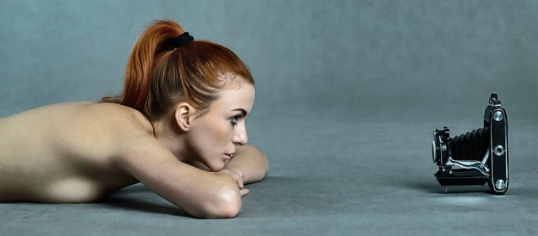 Safety is Paramount
Unfortunately, the world has many unsavory people with hidden agendas. You might think that sending one selfie won't put you in danger, but you'd be surprised how much information can be taken from a pic. A birthday snap can provide your date of birth, and one snapped in front of your home may reveal where you stay. 
Furthermore, a family photo shows how many children you have and whether you're single. It's depressing to think that people like this are out there, but it's better to be safe than sorry. If a person keeps pestering you for a selfie and it feels wrong, don't be pressurized into sending one.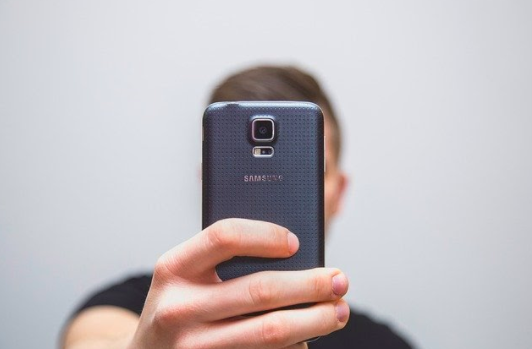 Final Thoughts
No matter how many precautions you take regarding your photos, one or two might slip through and land up in a stranger's hands. To stay safe, try not to reveal any personal bits of information when sending pics to prevent identity theft. 
Remember to keep the snaps clean, as explicit photos could cause havoc for you should things sour in your online relationships. Finally, if you're not comfortable sending pics, don't. A friend will understand if you hesitate, and a potential partner will wait if they care about you.