Throughout the phases of one's career, the feeling of being stuck is not out of the ordinary. In the U.S. 65% of people are satisfied with their jobs, but that number drops down to 20% when it comes to how many people are actually passionate about what they do.
There are numerous reasons why people may not feel completely fulfilled in their jobs. If we spend the majority of our day working for something that doesn't align with our values, nor satisfies our psychological needs— we are likely to experience a diminished sense of worth.
People are often aware of the emotions they experience— depression, fatigue, lack of motivation..etc, however, they lack the ideation of what actions they can take to resolve them.
They let themselves sink into negative emotional loops that don't seem to get better over time. It may even have an impact on their overall productivity.
One solution is to try to live a more purposeful life. If your job is not feeding into your needs, for let's say, contribution, then find time outside of your day job to give back to a cause you care about. However, most people don't understand what it is that truly makes them feel whole. It's in fact, a grand puzzle that most have to solve for themselves. The things that make us feel whole as a human, go far beyond just satisfying our survival needs or even needs for significance and influence.
Thus, the first step to determining what fulfills us begins with introspection.
Introspection allows you to identify your pain points
For most, the concept of pain is negative. If something is painful, it must be wrong. But that's exactly it. Pain is a powerful physiological signal that something requires a change in your life. Therefore, pain can be transformative.
But it's one thing to acknowledge pain with band-aids, and another to get down to the root cause of the pain. One CEO, Lezly D'Limi of talentko(™), has no shortage of painful encounters in her life. She had an abrupt career change from being a manager at a highly renowned talent acquisition firm to starting her own company— and having it fail the first time around. However, her deepest pain was rooted in childhood and early adulthood trauma. Trauma that she had to resolve as a leader to provide the best version of herself to her growing team. It's through coming out the other side of pain that talentko(™), the people-centered talent acquisition company was birthed.
Introspection brings you closer to your values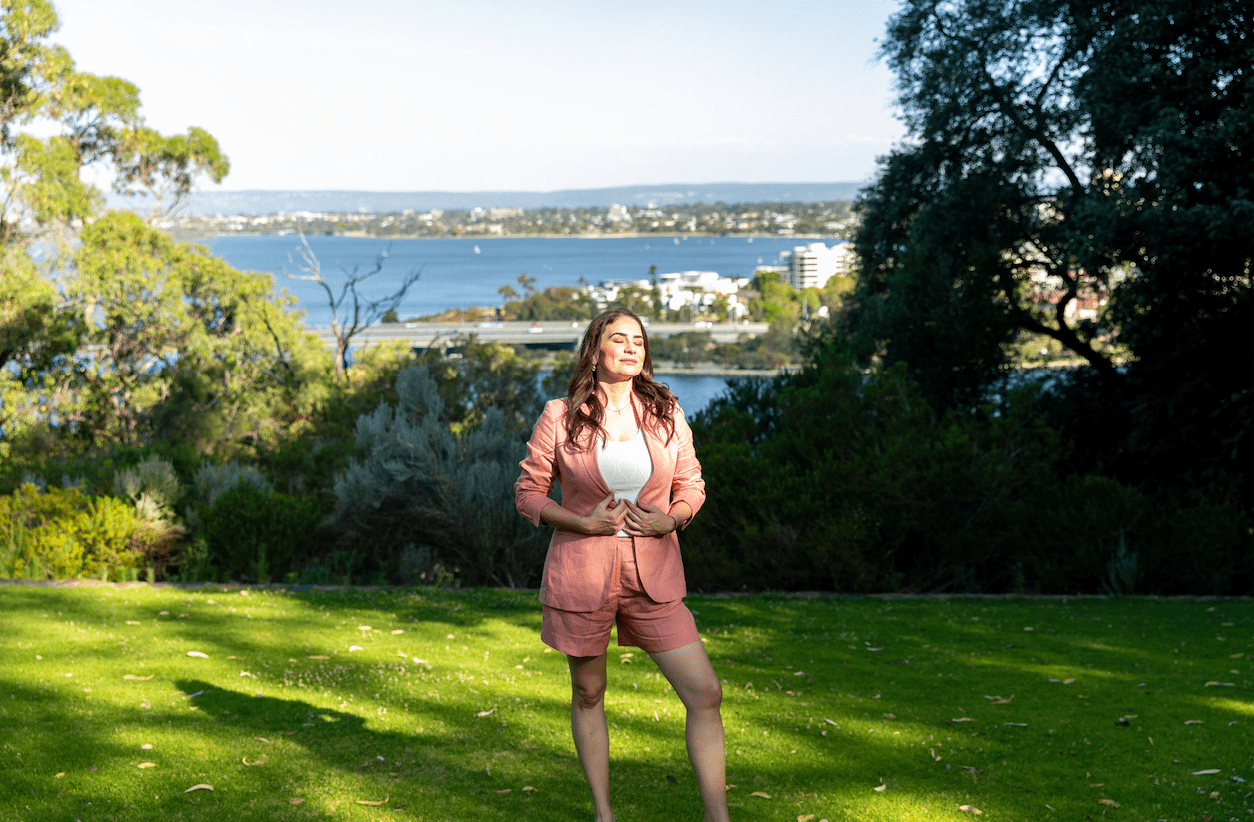 Is the work you do or how you choose to live your life in alignment with your values? You can achieve plenty of success and accolades and still not truly feel fulfilled. Our values grow and adapt as we age, but often stay relatively plateaued. The solution is to modify our behavior and lifestyle to align better with our values. For example, as a natural empath, one of Lezly's core values was always people. She was unable to find fulfillment in the traditional recruitment industry, thus she evolved it into a business where people mattered the most.
"Freedom is my highest value," Lezly states. Her work with talentko(™) , was to facilitate an environment where people could be highly productive, financially and personally successful as well as fulfilled. Because she wasn't able to achieve that in a job, she decided to create freedom for herself and her team by building this business. talentko(™)  is currently transitioning into a remote structure giving employees the flexibility to work from wherever they want.
If a job forces you to compromise your values, you're not going to find fulfillment in the long run regardless of how much money you make. There are plenty of people who leave their six-figure jobs because of this exact feeling. Unlocking your values and passion takes slowing down and introspecting on what's truly important to you. After this period of introspection, identify the parts of your life you could adjust to more closely align with your value system. 
Introspection can lead to massive breakthroughs
The first part of introspection comes down to acknowledging the parts of ourselves that are hurting. Through this process, we can try to dissect and come to the root causes of our pain. This can be a very confronting transition but it can lead to the result of more clarity and certainty. It can be incredibly frustrating not being able to pinpoint why we're unhappy when everything seems to be going well; which is why engaging in deep introspection can help those missing links arise to the surface.
Speaking about how the pandemic has led to a shift in career changes, Lezly comments "I think as more people have had the time to reflect in the past six months, more people are leaving their jobs or becoming entrepreneurs because they realize that their jobs weren't necessarily giving them the things they truly valued— like freedom or the ability to make money while in lockdown."
Conclusion
There's so much focus that is put on the 1% of people measured through wealth. But truthfully, out of the wealthiest people in the world, how many do you think are truly fulfilled or happy?
Fulfillment is another source of success that is not spoken about nearly as much. Creating this normative around fulfillment can lead more people to pursue their passions and contribute to making the world a better place. Introspection is not just another "trend" but involves a great degree of courage because it forces us to uncover the pain we might be hiding. Overcoming this part is key to finding what truly makes us fulfilled and happy in the long run.