We don't have briefcases anymore, at least, so we say. Only the most old-fashioned, old-school, or purely oblivious businessman would cart around a hard leather case anymore.
But if you look around, you'll see that the briefcase is still around – it's just evolved, like work has. For is not the standard laptop bag essentially a briefcase? There's just something about a square, simple shape that humans seem to associate with business.
Builford's 628 Builder's Portfolio is our own unique take on the modern briefcase. Like all Builford bags, it mixes past and present, bringing the past into the future and the future into the past. It is thoroughly modern but certainly vintage, somehow both casual and professional at the same time.
While it is an overall solid bag for anyone, the Builder's Portfolio is a particularly great choice for young professionals in their twenties and thirties.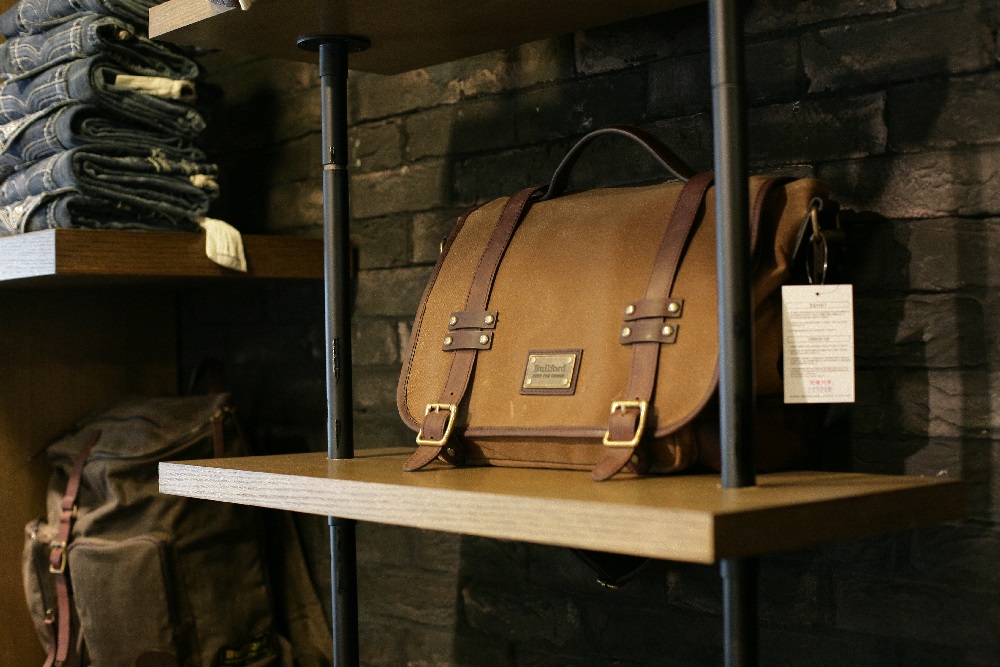 Vintage Heft, Modern Lift: Why the 628 Portfolio is Best for Young Professionals
As a young worker these days, it's sometimes hard to win the respect of older colleagues, who just won't stop talking about how it was back in their day. Ok, Boomer, right?! And yet those colleagues do have a lot of influence on the trajectory of a blossoming career.
If you aren't in a traditional work place, or starting your own business, it's even worse. With the almost millions of choices and options on the market, how do you stand out? How do you get clients to take you seriously?
You might not think of it, but having a good, sophisticated, and sturdy looking bag will help. A bag can't hide, after all – it's part of your overall image, and all too often these days, selling your product also means selling yourself. Impressions make a difference.
Waxed canvas has a natural vintage feeling to it, and while it is casual, it's not fluffy. It has a certain weight to it, a kind of original reliable vibe that nylon just can't match. Waxed canvas is trustworthy – it's not fake or synthetic. It feels real, and strong.
For someone wondering if you're serious, the waxed canvas touch will help. In addition, the Builford 628 Builder's Portfolio has a sturdy, durable look to it. You're working hard, and your bag is a testament to that.
Beyond the outward impressions, the Builder's Portfolio is a lovely bag to use. It has an adjustable shoulder strap as well as carrying handles, and of course it has a dedicated laptop sleeve. There are many inner pockets to keep your things organized. It's all protected by the waterproof waxed canvas, and the heavy duty metal zippers will last long after you call yourself "early career."
For travelers, entrepreneurs, office workers, and beyond, the Builford 628 portfolio is a wonderful bag to use and to show off. Leave a great impression, and rely on your bag to keep your work and your electronics safe. Now that's what we'd call a good deal.
Find out more and order yours today at www.builford.com.