There is no one better to guide you through a route to success than a person who has carved the way himself. Prince Thompson Iyamu, professionally known as P Tee Money is the perfect example in this regard. He is an English DJ/Producer and a royal descendant of Nigerian bloodline and studied aeronautical engineer in the military. He went on to pursue his career in music, acting, modeling, and more.
He didn't just become a part of these arrays of industries, but also made sure that his name is famed for the work he does.Prince Thompson Iyamu a.k.a P Tee Money has released various albums including his latest called ''I Won't Stop'' in his pursuit to success.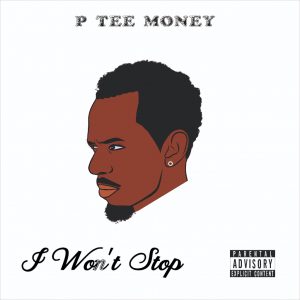 He did several singles, as well as acted in well-known movies like 'The Mummy 1&2,'' 'The Scorpion King', among others. And also appeared in various UK-Based fashion magazines. And the list just doesn't end there.
He is also an author famously known for writing hot romance novels such as ''The Players Code,'' which still sells like hot bread till this day. All of this becomes difficult to comprehend when you think of a kid who spent his life studying to acquire a degree in a field he was not willing to pursue, yet the Prince made his way up to becoming one of the renowned figures in the UK and back home in Nigeria.
When he returned back to London after studying in the military, he was not too sure about what he needs to do. Prince Thompson started off with a random DJing gig in the early 90s. He derived the stage name P Tee Money and also paired up with Weird MC, the famous 'Rappatainer' girl with whom he toured all across the UK doing different shows. It did not take long for the duo to become known as a 'dynamic duo'. It was later in the 90s that he tried his luck in acting and then modeling, and dominated his role in both the industries.
Prince Thompson Iyamu also said part of his multiple talents came from the military because they always push them to the extreme in training and studying and was built to withstand pressure, in his own words; I have a passion for writing. "Back in my school days, I had very good English language teachers and we were always asked to write long essays. That is how I developed a passion for writing."
Due to the excellent reception he received from his book fans, he decided to be writing more books, and now, Prince Thompson has become a full-fledged author among several other things. He has published two more books this year, ''Being With You,'' and "Wild Seduction".
All of the above-mentioned stories sum up into a highly beneficial experience to learn from.
To put it in a nutshell, Prince Thompson a.k.a P Tee Money has achieved some unprecedented feat in life. He is one of those very few people who master the art they dive into. Today, P Tee Money is known for his DJing, Producing, authoring, acting, modeling, and the philanthropic efforts he continues to do in Africa. He is the true definition of a charismatic man.