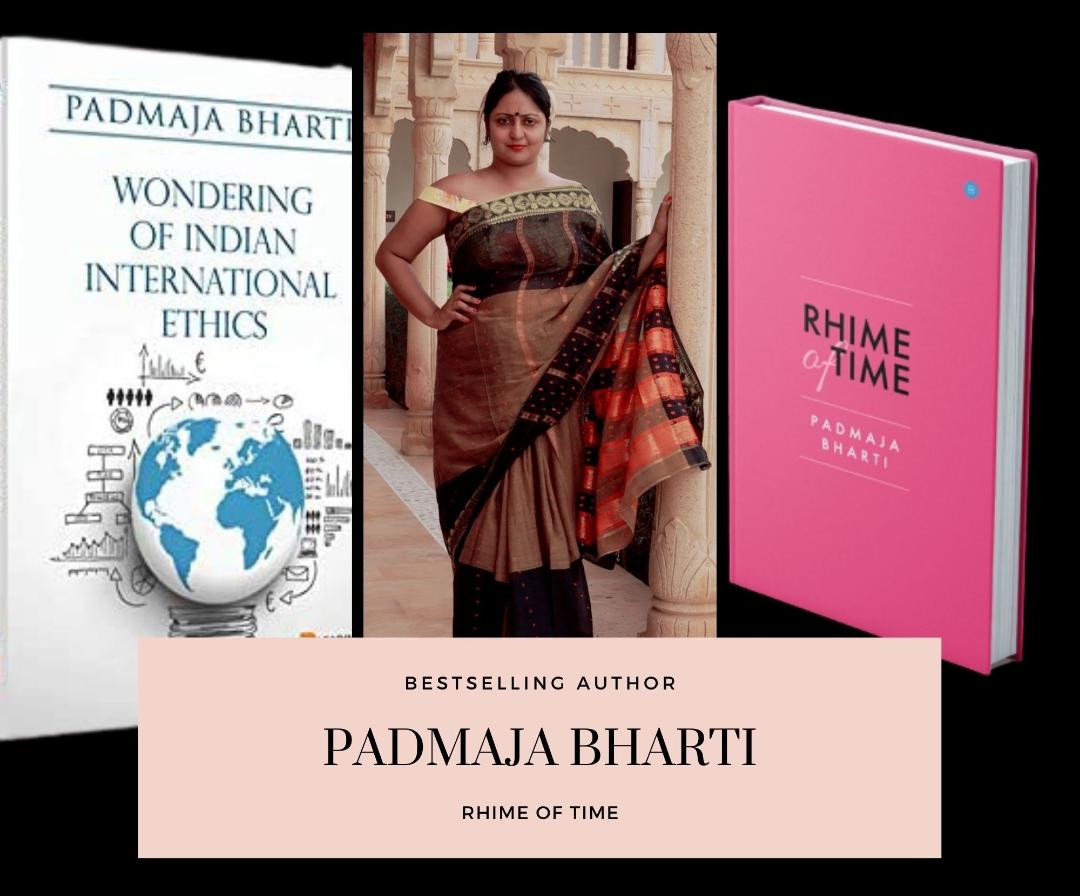 Padmaja Bharti is the author of two books – Amazon bestseller Rhime of Time and Wondering of Indian International Ethics. Recently, she made it into the top young Indian authors list along with other exciting authors like author Abhishek Kapoor, Sonia Sahijwani, and Abishek CB.
Published by Blue Rose Publications, Rhime of Time is a compilation of short poems that relate to mother nature, human nature, Padmaja's experiences, and own some generic topics. It is an 89-page book. Its price is 146/- on Amazon. Non-prime members can get it for 186/- after paying 40/- for the delivery charges. The book will soon be available offline at major bookstores.
The cover is simple and pink in color. It depicts the title of the book and the author's name. Blue Rose and Padmaja Bharti perhaps wanted it to be simple yet attractive. They successfully achieved their goal. The cover attracts one and all.
The language used is simple to understand for the habitual reader. Occasional readers can go through the description that follows each of the poems. Unlike some of the contemporary poets, Padmaja Bharti has not used pompous vocabulary. She has used manageable, everyday language words to denote her views.
The major themes that the poet touches upon range from relationships and self-discovery to nature and ways of the world. However, the use of four-dotted ellipses are superfluous; every other poem has more ellipses than words! That can get confusing at times.
Some of the poems are beautiful. Bronze Skin, Books and Feelings, Serendipity, and Vintage Mom are the best ones.
A few extracts from one of the poems titled 'Will'
"Though the path seems slippery
My will of desire create my fine in history
Having the noise inside my brain
Will become the poetry
The brain will solve the mysterious attire of my fire
Will is solving my closed eye victory
Solving my dreams of desire for amity
Marvelous will is rewriting my own story"
Padmaja Bharti's second book Wondering of Indian International Ethics is also a short read available on Amazon. In that book, she talks about ethics in politics and diplomacy, and why peace is important for the current as well as future generations.
Padmaja Bharti feels that her transformation from an angry bird to a lady with a heart can inspire many.