Gold is not mere jewels but a symbol of dignity, a unique gem of symbolic ownership. It's a perfect blend of worth, value, and pride. The vast demand and supply in various forms of jewels, coins, and bricks indicate its well-worth traits. Indeed, it's a wealth that's lasting and rewarding.
It explains why this rare, non-oxidant gem is what everyone seeks. Since this holds for you, let's quickly take you through a complete guide on purchasing and owning this gem!
Why is having Gold Beneficial?
Here are the main reasons why keeping gold is a wise decision. Wondering why? Read below!
1. Instead of being a mere jewel, it's a valuable asset that can back one up in any crisis.
2. Its worth is almost always on the upper side of the road and is always expected to rise.
3. Unlike the unstable currency values, it provides a stable balance
4. Gold is the only possession that is always high in demand. It explains the associated high value.
5. It can be instantly exchanged for money at a time of need, unlike real estate and any other sort of investment.
Best Ways to Buy Gold
While most people find it difficult to attain this jewel in sufficient regard, you would be surprised to know that building this asset is also workable.
1. Budget Allocation
Remember that purchasing gold in possession is always better rather than investing and roadblocking. For this purpose, thorough planning, commitment, and budget are required. Here's what should be done:
Allocating and setting aside a monthly sum in savings can be the best deal ever.
Always start with the basic start-up. For instance, if you're in the initial stages of gold investments, rather than going for

gold jewellery

, always choose the gold bars and coins as they mark the least of the premium compared to the others.
The ideal methodology owned by most renowned gold investors is to set up a source of passive earning. It can be any skill set exchanged for money and utilized as a primary source of saving.
The pro tip is never to make the mistake of using credit cards for such an investment. Its reason is that it can jeopardize profitability and sometimes create a negative balance.
2. The Gold Type Selection
Gold is categorically divided into several types based on purity, wealth, and durability. Choosing the right type is significant and depends on your budget, usage, and, perhaps, the locality.
In a broad range, the following are the types:
24 karat – It is the purest yet the least durable, with a significant capability of scratches and dings. Therefore, it is the most delicate gem with the highest price range.
22 karat – This type has some degree of impurity to give it strength, making it less probable to get damaged. This type is less priced and is the most renowned worldwide.

18 karat

– It's the most widely owned and yet reliable one. Its only drawback is the hardness and yet a slight lack of elegance.
Though the other variants of 14K and 10K are not widely owned and renowned, they are more affordable and durable.
3. The Platform Selection
Once you're done with the budgeting and type selection, it's time to go straight ahead and choose the platform for your purchase. An ideal platform is competitive, trustworthy, and yet comparative in pricing. Such platforms will likely provide excellence of exchange, profitability, and experience. Talking about my selection, here's what I would suggest:
Al Romaizan Gold & Jewellery
It's the go-to online and on-spot store if you're looking for quality in affordability. The uniqueness, elegance, and beauty are second to none. Moreover, the pricing is well suited to match all the customers with their respective budgets.
Malabar
Purchasing gold can never be better with this huge range of variations. The store offers up-to-date cultural, classy fashion jewels that everyone will love. Buying from them will be a decision you will never regret.
Whatever the platform of your choice, make sure to have thorough research before investing. There are a lot of scam shops today that can trick you, resulting in the loss of your entire saved money! Perhaps the most reliable source can be the online reviews available on the internet.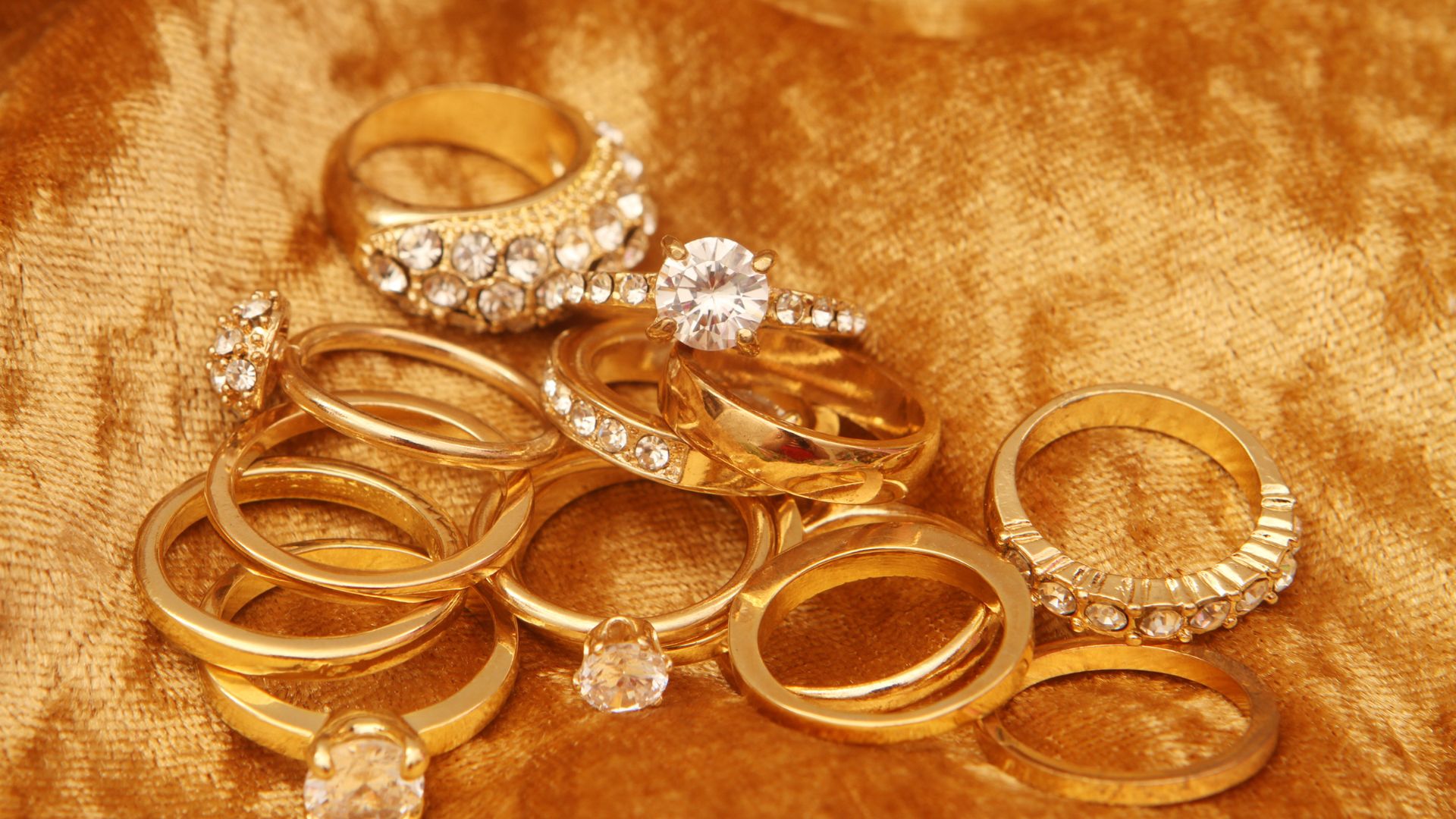 4. The Selection Criteria
There are three factors to be considered in this regard, the month, the time, and the day of the week. You'd be surprised to find out how these minor aspects can significantly affect the total pricing.
The best month: The best buying month is defined by the least expensive pricing. Studies over the years have proven that January, mid-June, and July. In some instances, mid of April can also prove to be a lucky charm.
The day selection: The best buying day is when the market is slow, the demand is low, and the customers are few. As a general rule, the mid-week days, such as Tuesday and Wednesday, are two ideal options. On the contrary, the weekends are the least fulfilling and, therefore, the worst buying days.
The time game: while the criteria resemble the day selection, the best timing as a general rule is 10 in the morning till 4 in the noon. However, there are always individual variations depending upon the regions and lifestyles.
5. Plan of Action
Now that you've become aware of it all, it's time for actual implementation. Be known that it cannot be hastened. Rather it involves a coordinated and effective vigilance of at least two to three weeks before plunging into the investment. For this purpose, you may take the following steps:
Daily Charting: Surge in two platforms of your choice and start by charting the details. It must include the price in grams and the total cost you would bear. The charting, which must be done for at least a week, can eventually reveal the comparison and the day of the week most suitable for purchase.
The last moment check: Just before the final dream purchase, make sure to contact to ensure a review. Be known that this is the final pre-buying step.
The moment after having possession, start acting upon and formulating a plan of further action. It may include long-term keeping or short-term selling for profitability.
Unique Ways of Gold Investing
Though physical gold purchasing is the best way to go and has been practiced for years around the world, however, be known that it's not the only way to invest. Some long-term opportunities also include investing in the following ways:
1. Similar to purchasing stocks in any company, one may buy stocks of the companies directly involved in mining gold. For instance, Shamining is the leading online gold mining company.
2. Online diversity has provided several mutual and exchange fund platforms. Such platforms allow investments of as little amount as one could ever imagine. The profitability is then defined in terms of duration, expenditure, and price surge.
In addition to primary gold purchasing, these two means are increasingly gaining fame and can easily be opted for by almost anyone.
Conclusion
The journey to the dream of gold purchasing is a matter of blood, sweat, and tears. The choices, the possibilities, and the never uncovered secret tips hinder perfect profitability. However, with the tips and tricks you learned, success is guaranteed for you, as always for me. Specifically talking, Al Romaizan is my go-to place for all such deals. 
Not only does it ensure quality, but the elegance and uniqueness make it a perfect treat. It's a superb two-in-one deal where you can enjoy the gem and watch its worth go high and high.
Meta-description
Unable to make a worthwhile gold investment? Check out these quick tips and strategies to make your desired gold investment an actuality.