Summary: Fat Panda Tuan is an innovative Vietnamese American Hip-Hop artist with no plans to slow down. In 2020, he aims to create exciting projects for his fans.
(Maryland, United States) – With the atmosphere that has been created around the globe due to Covid-19, Fat Panda Tuan is fully geared to roll out exciting projects to keep his fans entertained during quarantine and make their social distancing experience a bit less difficult. For 2020, the Vietnamese American rapper and hip-hop artist has planned to work with some bona fide artists in the music industry, which will add to his already impressive body of work and his discography. In the past, he has collaborated with renowned artists such as Chxpo and Manny Wave, while also working with coveted platinum producers which includes the likes of Prod by Alexx and Kid Ocean.
Having spent his early childhood in Vietnam, Fat Panda Tuan holds his Asian heritage very close to his heart and it shows very clearly in his music. When he combines his Asian references and musical stylings with quintessential American Hip-Hop music, it culminates in a very unique sound that has been appreciated not only by his fans but also by fellow artists, peers in the music industry and musical critics as well. With a message for accepting all cultures and celebrating the diversity of this planet, Fat Panda Tuan wants his young listeners to be inspired towards creating a kinder and more caring world.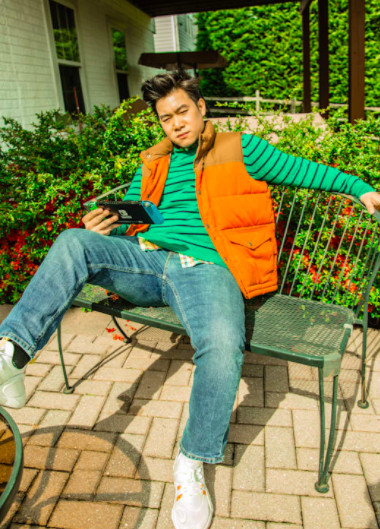 Fat Panda Tuan made an official press statement to discuss the meaning behind his stage name and his ideology as an artist "My stage name is a very unique way for me to change the narrative on the things that were once my weaknesses. It is an attempt for me to find power in the things that were once my insecurities. Being a former fat kid, I was ashamed of my excess pounds and was never really made to feel confident by anyone. In addition to that, I was an immigrant teenager in America. I was struggling to find acceptance when I realized that it starts from me. I got into fitness and became much healthier. I want to aim for body positivity and kindness so that everyone, no matter what they look like of where they're from, can feel loved."
He further added "My stage name is a nod to my Asian heritage and my formerly overweight self. If I can find positivity and empowerment in the things that once kept me down, I am sure my fans and followers can too. Not only am I healthy now, I am a personal trainer and love to help people meet their fitness goals. I am working hard to pump out some great new projects in 2020 in order to inspire an even bigger demographic of listeners while collaborating with great artists who share the same values as me."
More details about Fat Panda Tuan and his discography can be seen at www.fatpandatuan.com