Add some extra spice to your summer playlists with Big Greg's discography and especially his new album dropping on July 16th. His creativity and exciting  beats make him an artist that really stands out from the crowd. Genre-less, Big Greg is able to switch between different styles, fun and catchy tracks, and taking his music to new heights. The up and coming artist is already award-winning, and has a bit of recognition around his North Carolina region that he calls home.
Big Greg, a Raleigh, NC native has always had a passion for music and entertaining. Greg started playing the drums at a young age but Hip Hop became his passion. Participating in college freestyle sessions, Greg would come up with the best punch lines which created his nickname, The Punch Line Kid (P.L.K.). Greg incorporates memorable lyrics with a laid back flow and dope hooks without the use of profanity.
Big Greg, a family man, is a proud father of his son who inspires him to push harder. His dedication to his craft comes from his life lessons and his ability to create music in a way that makes you feel good and that you can groove to. Greg uses his music to help him through life situations and the ability to press on. With his talent, drive for success and passion for music, Greg is on the rise as the next Hip Hop legend.
His debut album is going to be released on July 16th, perfect timing for those crafted summer playlists. "#G4" is his most diverse sound yet, with hip hop and rap, rock, and other sounds to create a unique experience. Focused on the themes of introspection matched with catchy hooks, the album is mature and even heavy when it comes to content and his experience with love and loss, struggle and growth, nostalgia, and moving on. Big Greg is a heavy hitter when it comes to the emotional side of his album and the reflection. He knows where he is going and what he wants and he's going to keep working until he gets it.  
Since 2010, Big Greg would perform around campus at his college during student activity events and anywhere in the city that permitted him. During this time, he began to draw many comparisons to Drake because he could easily create catchy lyrics in addition to singing on tracks. His first major single, "Like A Stripper", received regional acclaim around the south, which led to many tours. Greg's first award came in 2015 as he won the Hip Hop artist of the year at the Charlotte Music Awards International (CMAI). Later that year, riding off his new single and performance from the CMAI, Big Greg sealed a Hollywood Music in Media (HMMA) nomination, for his new hit single "Like A Stripper". In 2016, Greg nabbed the Matador Green Energy Drink theme song contest, which plays his theme song and all of their functions and fully sponsors his performance events anytime he performs around the country. That same year (2016), his follow up single "You Can Have It All" won the Hollywood Music in Media Awards (HMMA) for song of the year in Hollywood, California. His 3rd single "Oh No" did really well in the south and managed to get FM play which is why he has big expectations for his 4th single "Hands Free" featuring label mate and social media icon LaTruth was released on March 26, 2021. His upcoming EP titled "#G4" which is set to release on July 16, 2021.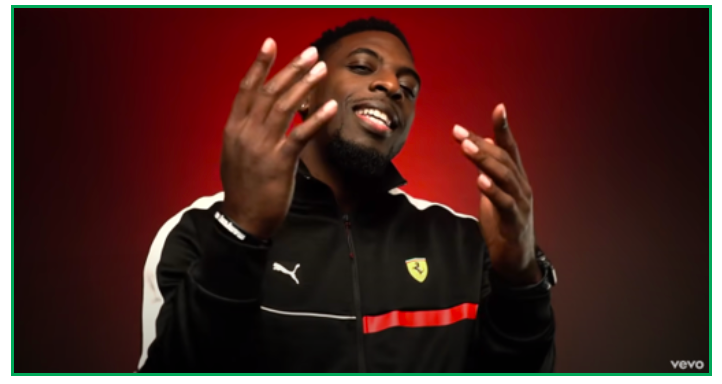 "I write about what I feel is right and the things I've gone through, the process has been really good for me and I love getting to do this. I want to show my kids that they can always dream and accomplish whatever they set their mind to," Big Greg says. "There is so much more to life when you do what you love and are passionate about something bigger."
Check out Big Greg's Music on Spotify and Apple Music and mark your calendars for July 16th when his new album '#G4' is out.
For all inquiries and bookings, email Cody Logan with Manafest Music at manafestmusicqc@gmail.com