Marko Stout, the New York City artist has been making news in different corners of the world. Known for his interests in wide areas, Marko Stout primarily focus on the Industrial pop genre. Due to the versatility in his work, Marko enjoys huge popularity among celebrities and young people. The artist has made his unique identity for exploring different areas of his interests.
The talented artist's name is popular in a huge range of art circles for his interests in multiple genres such as painting, photography, video making, sculpting, and films. Apart from this versatile work, Marko Stout enjoys huge popularity for his artistic looks. Marko Stout is known for his artistic hats and black outfits. Even people try to imitate him by wearing black hats on different occasions.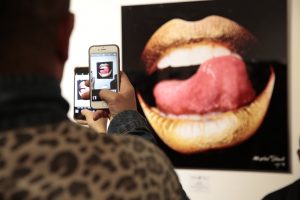 The list of his fans includes celebrities like Carson Kressley, the Kardashians, Justin Bieber, Caitlyn Jenner, to name a few. One of the prime reasons for Marko Stout's increasing popularity is that he doesn't hesitate from experimenting with multiple genres of arts and related fields. He constantly pushes his boundaries to introduce new things to his fans.
In the year 2020, Marko Stout is going to host LIPS festival as well as the International Film and Art Festival at New York City. After the success of the first edition of his Erotic Allure tour, Marko Stout is planning to participate in the second edition of Erotic Allure tour. The artist is active in the world of art and creativity for the last three years and pushing his limits in his artistic work.